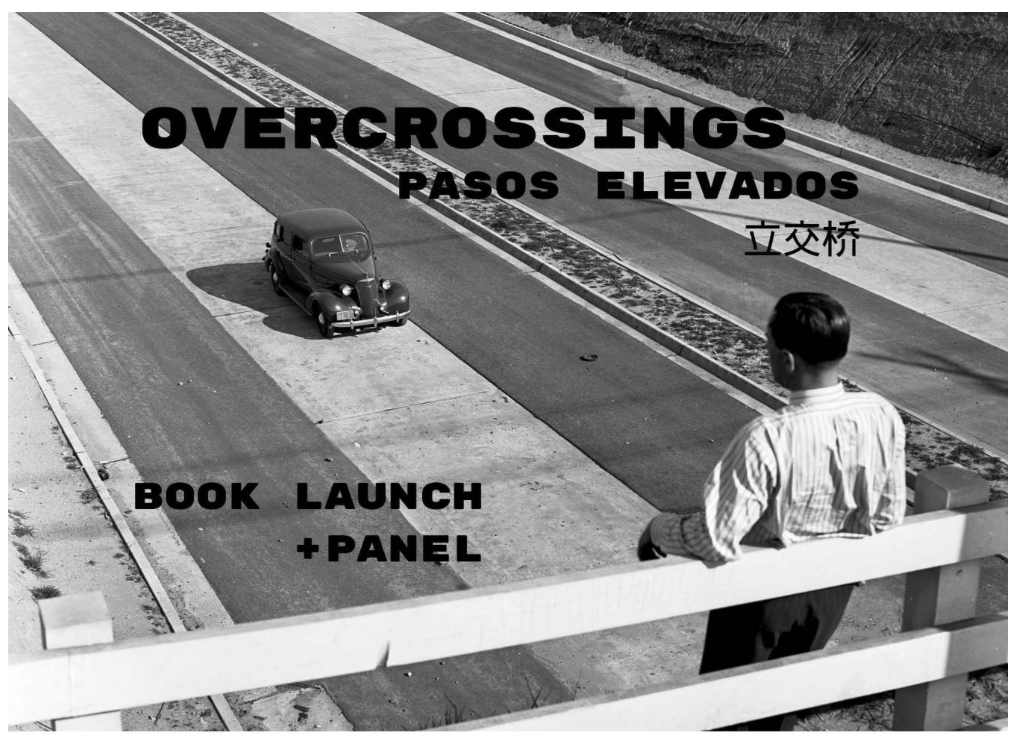 overcrossings


los angeles contemporary archive
709 north hill street
los angeles, california
sunday, november 12, 2017, 2–4pm


overcrossings was a series of three happenings on three pedestrian overcrossings above the interstate-110 arroyo seco freeway during summer 2016. the project will culminate in an artist publication. the i-110, celebrated as the world's first freeway, has cut a wall through the communities of chinatown, cypress park, highland park, and south pasadena. in an attempt to provide safe access across these inhuman spaces, pedestrian overcrossings both accommodate and cage the body.
sixteen artists and two collectives engaged with each site and its surrounding communities through performance, temporary installations, and/or writing or print-specific projects for the publication. in this alienating maze of concrete and vehicles, how do we inhabit the paths built for walking?
the project takes inspiration from asco's publications and guerrilla performances; erica avila's book folklore of the freeways; amy balkin's invisible-5 project; project x's series of artist-led exhibitions and publications; rebecca solnit's book wanderlust: a history of walking; and the second-line brass bands of tremé who use the walls of the i-10 to amplify their music and voices.


artists:
erik benjamins
jess & yvette castillo
jonathan crisman
steven chodoriwsky
andrea huber
frances huynh
ryan s. jeffery
flora kao
isa knafo
labor, patao & alex reed
julie & kristy lovich
heather m. o'brien
scott oshima
jonathan takahashi


image: arroyo seco from old railroad trestle north of avenue 26, looking south, la county, 1940. courtesy of auto club of southern california archives.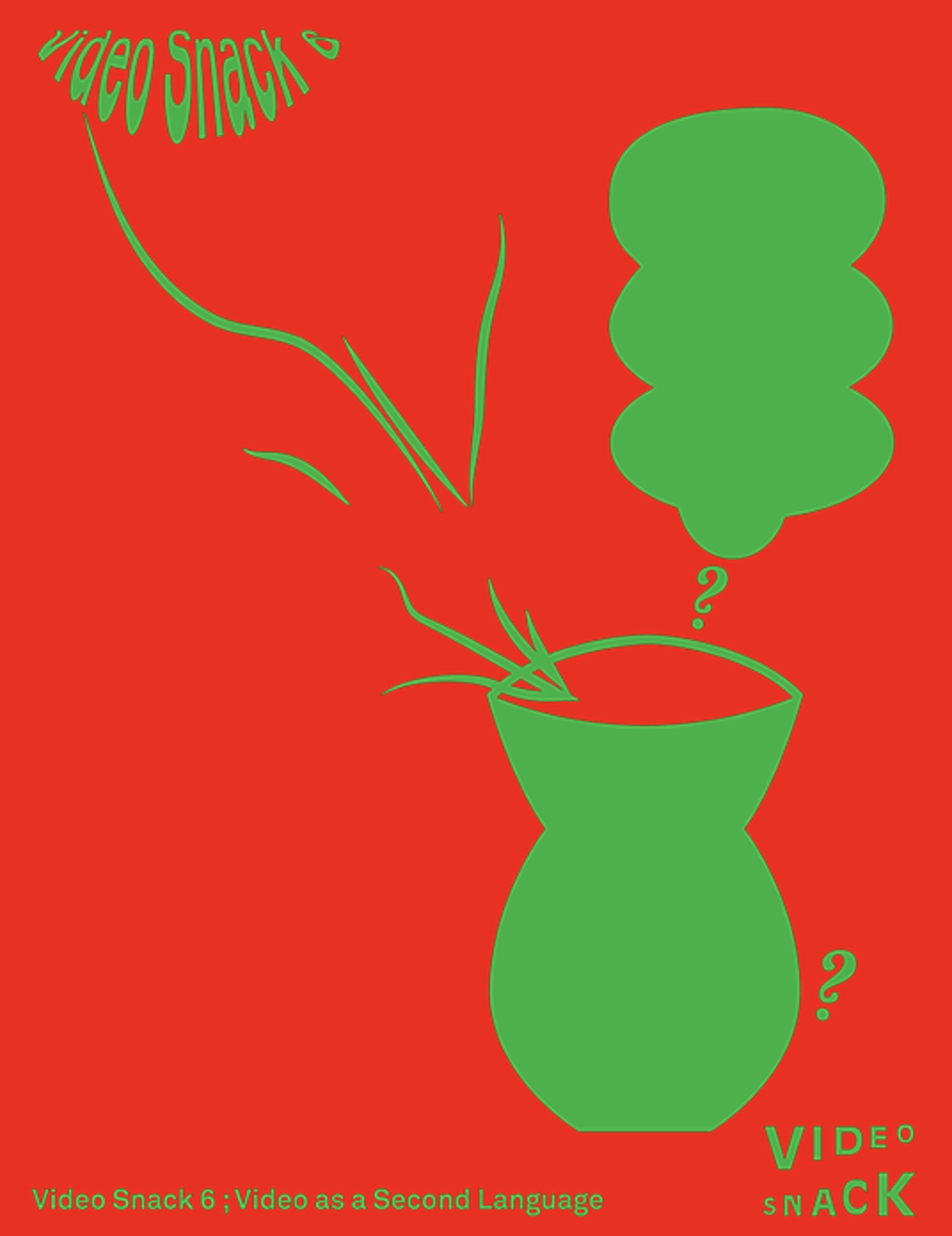 video snack


el museo de los sures
120 s 1st street
brooklyn, new york
saturday, november 11
5:30pm & 7:00pm


works by the following artists will be included:
astrid bai
nima behravan
arthur menezes brum
liz cambron
shahrzad changalvaee
raza kazmi
gene kim
cédric kouamé
& tomas da fonseca
este lewis
dan lucal
umber majeed
mary voorhees meehan
uno nam
lindsay nordell
heather m. o'brien
jeff ostergren
mitch patrick
jens pecho
ida pruitt
shirin sabahi
laurel schwulst
pallavi sen
ryann slauson
katie vida
alona weiss
guest curator cheon pyo lee


video snack is an informal video screening series that began in 2013 in response to the lack of events showcasing short videos. the event was and has remained a venue for artists working in video to meet each other and screen their work. many contributions are artworks, but this is not the rule. contributors may also submit found videos likely to be seen on youtube, vimeo, and facebook. in this sense, video snack is modeled after the fragmented visual sequences played out as web pages are flipped through, scrolled along, opened and closed.
lauren francescone and zeynab izadyar are co-founders.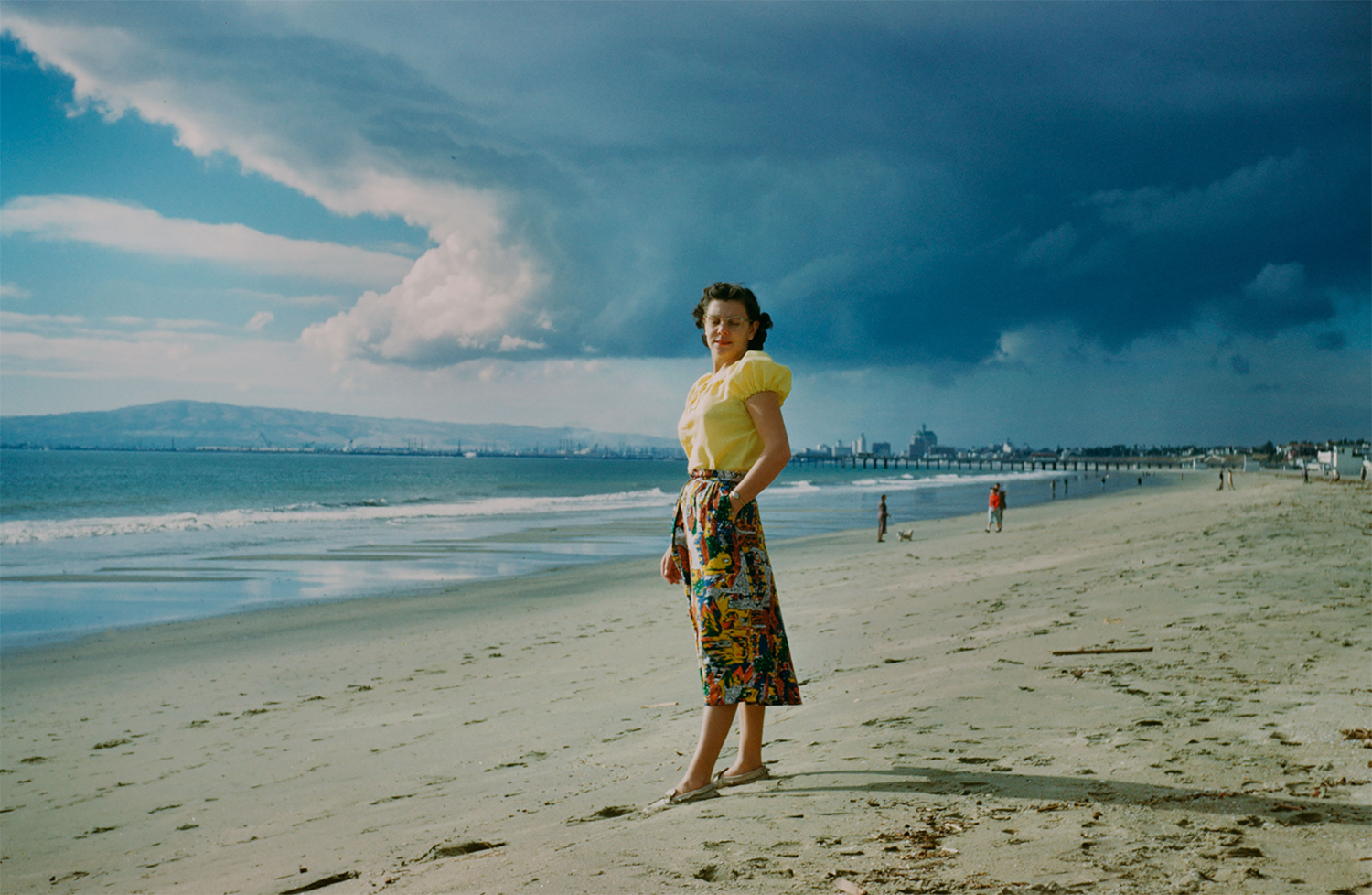 in search of lost time


the international center of photography
rita k. hillman education gallery
1114 avenue of the americas
new york, new york
september 16 – november 19, 2017
opening reception: friday, september 15, 2017, 6–8pm


how has the act of remembering—and forgetting—been transformed in the digital age?
photography's relationship with the concept of memory stretches its entire history and includes its every iteration. only now has the distribution of photography exploded with newfound ubiquity, ushering in a paradigm shift that bears semblance to that of the gutenberg press. photography's various forms have converged onto a point of accessibility where what was once a luxury is now a presupposition. as the degrees of separation between people decrease, so do those between past, present, and future. to remember is to engage with all three, and to create is to make them tangible. the collective consciousness of humankind speaks a visual language, and photography is poised, now more than ever, to upend the very notion of what it means to create.
within the context of an evolving and transformative landscape of photographic practice, how has our perception of the concept of memory changed?


in search of lost time is curated by miles goscha, mohamed almannai and mengwen cao. it features the work of fellow alumni artists, including kinuko asano, sarah blesener, maria bilbao herrera, jeri coppola, camilla cerea, marjolaine gallet, kasia gumpert, jhe ming hsu, ivana larrosa, paula lombardi, stacy mehrfar, caterina miani, cédric von niederhäusern, heather m. o'brien, un-hee park, laís pontes, louise prévert, verónica puche, david b. smith, daniel temkin, and eliso tsintsabadze. additional collaborators include pavel filkov and robert langellier.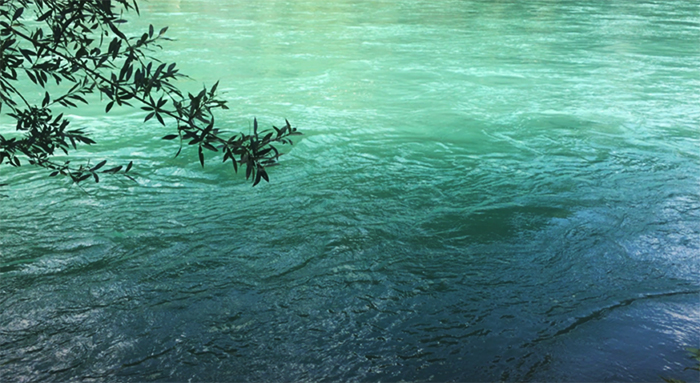 realty


sommerakademie paul klee
august 2017 - april 2019
bern, switzerland


the new sommerakademie paul klee, under newly appointed artistic director tirdad zolghadr, is a fellowship program hosted by the bern university of the arts hbk and the zentrum paul klee.
over two summer sessions––august 2017 and august 2018––eight fellows are granted access to the university's infrastructure and technical support, and will proceed to collectively author a public event scheduled for april 2019. although based on the idea of an academy, the aim is to transcend the blueprint of seminars and tutorials, and to focus on group research and cross-professional coalition building.
realty is the name of the first thematic building block, and it focuses on the role of contemporary art in recent histories of urban development and gentrification. the latter is a stark and grisly example of art's leverage today, and finding a productive response to gentrification has evolved into something of a holy grail within the field internationally. in order to bypass the melancholia, and avoid theorizing our failures yet again, our references must go beyond the usual scope of euro-american art and academia. if the term "gentrification" implies a multiplicity of often underestimated factors, what does this mean for possible rules of engagement? in order to address these and other questions, realty will need to take stock of legal implications as well as artist initiatives, urban regeneration policies, chronospatial mythologies, art and/as architecture, and more.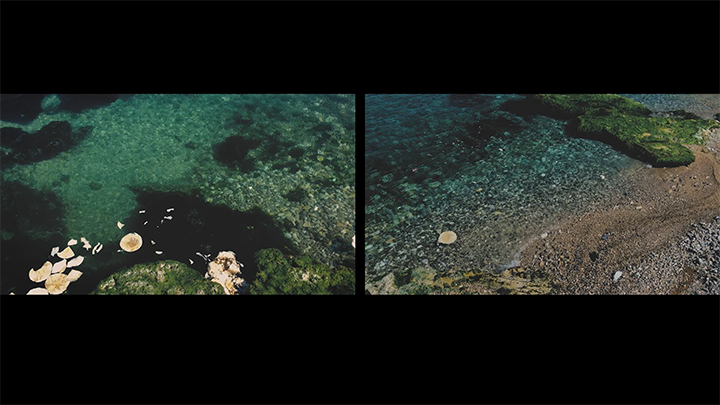 water rights residency


santa fe art institute
june 2017
santa fe, new mexico


because water is seen, now more than ever, as a contested resource, santa fe art institute (sfai) is committed to bringing together local, national, and global thinkers and creators to collectively expand and revise our knowledge of what we think we know about water rights. new mexico is rich in its relationship to water––a position created over a long history of corporate, environmental, political, and multicultural claims to this essential resource.
from september 2016 through june of 2017, sfai and its community partners will explore several questions: how do we describe and define the contested space around water? if water use is often parallel to culture, how can cultural activities result in greater models of equity to our water systems? how can diverse practices, from poetic to practical to political, create greater access to these and other parallel resources?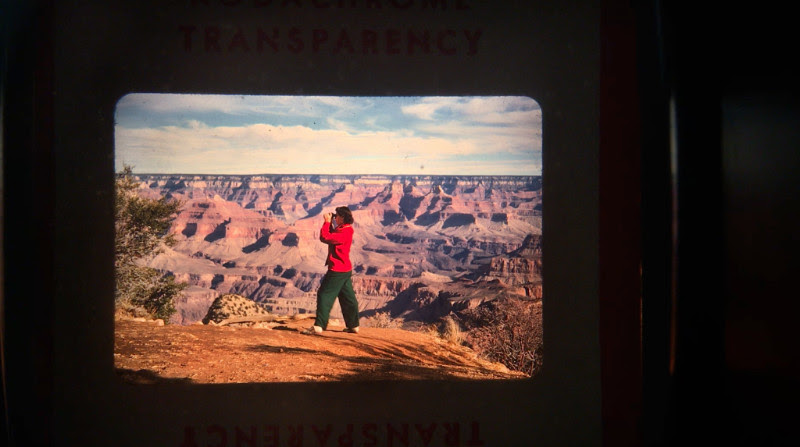 where this photograph was found


hathaway contemporary
887 howell mill rd. nw
atlanta, georgia
april 22 - june 11, 2017
film screening and artist talk: may 20, 7-9pm


please join us for a solo exhibition by heather m. o'brien, who participated in mint's 2016 group exhibition where we are going, where we have been. heather will present two of her recent short films, where this photograph was found, and our machines are made of pure sunlight, and will give an artist talk the the evening of may 20.
heather's work explores how capitalist desire and militaristic legacy construct our ideas about home. she seeks to build encounters around issues that undo american social and cultural conditioning, and the illusion of accurate memory.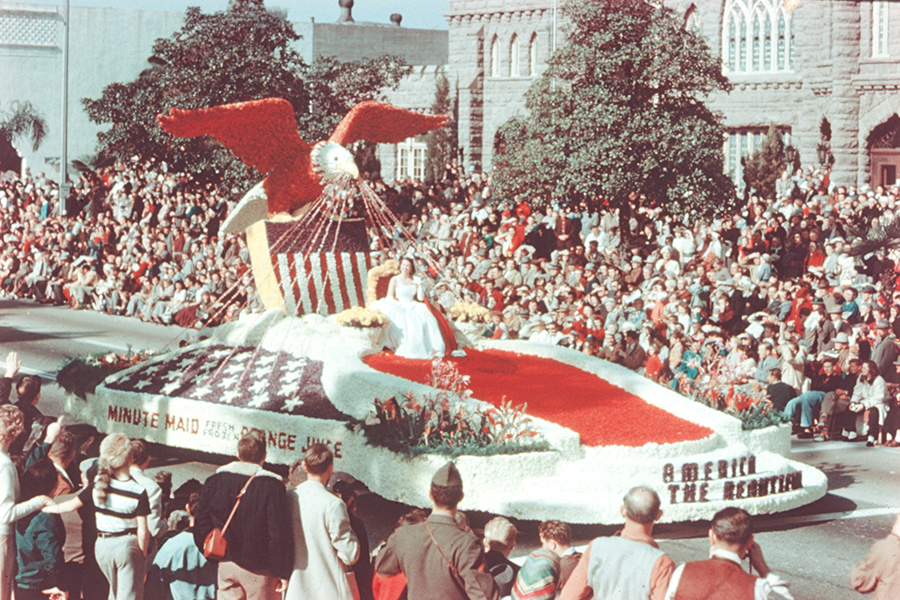 dissecting the national imagination


society of photographic education conference
march 9 - 12, 2017
orlando, florida
jasmine rayna clark, heather m. o'brien, greta pratt, and rebecca sittler


and who are you that draws your veil across the stars?
in 1938, langston hughes wrote this question in 'let america be america again,' a poem that demanded fulfillment of a dream that never was. decades later, constructed heroic identities continue to limit our personal and political imaginations. these four artists explore pervasive and predominantly masculine american icons: the explorer, the cowboy, the president, and the war hero. shifting and recontextualizing contemporary constructs of militarism, gender, and race, they reveal the duplicitous nature of myth and its vast contradictions. who is behind the veil? what was burnt out by the stars?